Since I've being putting Daisy to bed earlier and using a certain little routine which you can find in my previous post here, she's been a lot better at sleeping at night time. She's coming up 5 months old so she still is waking during the night for one feed at about 2am. But I really think the earlier a baby goes to bed the better and longer they'll sleep with. Also, I feel they will go into a much deeper sleep too. You may think that keeping your baby up late means they will wake up later too – as we do ourselves – but it's definitely not the case (In my opinion anyways!). After reading into it a lot more, a lot of other parents have said that after starting to put their baby to sleep early (say at about 7.00) they have started sleeping through the night. When I put Daisy to bed late she would have constant night wakings, it was incredibly tiring. Putting her to bed early means I get an evening to myself and also a good nights sleep! Fab!
We haven't been up to much at all this week. I've been feeling particularly ill with a flu/cold/bug type thing. It's weeks like these where I thank my lucky stars that I have such a wonderful, caring and helpful family. My mum did a couple of nights for me as well as taking her out during the day so that I could sleep too. The rest of the time me and Daisy took regular naps and watched lots of movies and TV. I think the poor little thing is coming down with a cold herself now – the constant sneezes! A little paracetamol for me and perhaps some calpol for little Daisy later.
As you can see from the photo below – Daisy is really enjoying her food! Weaning her at just after 4 months old was definitely the best thing for her. For some mums, it can be a difficult process weaning their baby off breastmilk and onto food, but there are websites that can talk you through the process and show you the best types of equipment, get your essentials here and see how they can help you. She's a lot more satisfied during the day and has full bottles as apposed to snacking pretty much all day. We always give her a bottle before the food as we want to makes sure she still gets all the nutrition she needs from the milk. We're given her purees at the moment. We bought lots of nice fresh fruit and vegetables that we've made up in bulk and put in the freezer. She loves parsnip, bananas and sweet potatoes! (Not all together obviously!) We also bought her a little walker which she's just about using – she likes to fall front ways a bit more than necessary (in order to attempt eating the toys on the tray attached). But it's definitely a good bit of exercise for her haha.
Me and Andrew have celebrated our anniversary on the 19th. We didn't manage to do anything to celebrate properly though because he's out working hard all the time to get us lots of money for our flat. We're going to go out for a nice meal soon though. Our last anniversary he made me these beautiful brownies in a love heart shape with ice cream and strawberries (he's quite the chef!). It seems so crazy at how far we've come together. We have our ups and downs as do many couples but I really am so thankful that I've ended up with such a lovely, kind and caring man. We go on holiday on the 6th September – not long! We've hired out a boat to travel alongside the Norfolk Broads (still in England). Pretty excited for that little trip.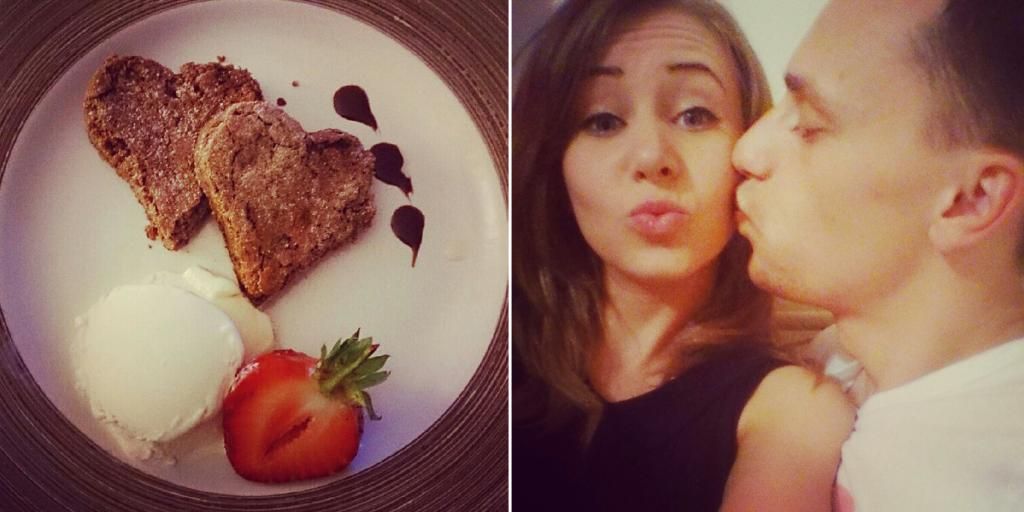 A little update on our plain ol' little life.
Want to get in touch? email: contact@jodieandrews.co.uk
Like out blog? Why not click below and vote!